Small Animals - Prices & Services
Accommodation for Rabbits, guinea pigs and tortoises:
EXTRA LARGE (One Available) 8x6x3 floor run - £10.00
LARGE (8 Available) 6x3x3 floor run - £8.00
HUTCHES (6 Available for Guinea Pigs only) 4x2x2 hutch - £6.00
Please contact us for information regarding suitable occupancy numbers per accommodation type as this can vary according to the type of guest and also their individual requirements.
Accommodation for smaller guests such as hamsters, mice, gerbils degus, rats chinchillas and birds:
need to bring their own holiday home - £5.00
Boarding charges are per accommodation type per day and not per guest.
We accept payment by cash, cheque or BACS transfer - 50% deposit to secure your booking with the 50% balance due on or prior to collection.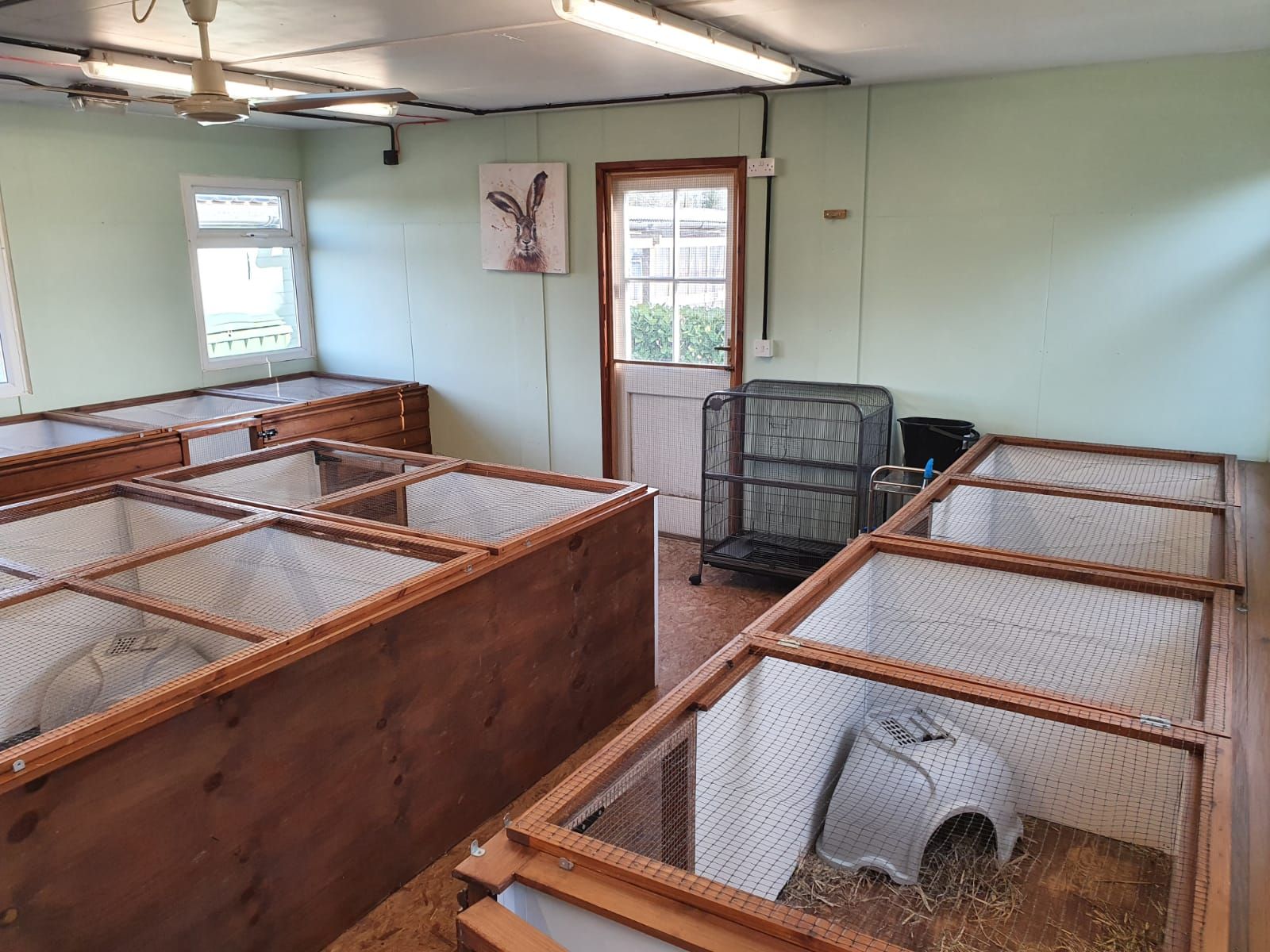 We like to think we can offer both you and your pet a little extra in the way of service so we also:
Administer medication - whatever, whenever, including injections FREE OF CHARGE!
Collect and / or deliver your pets - because life really is that busy sometimes! We are insured to provide transport to and from the Kingstone Pet Boarding giving you the option of one less headache. Please contact us for prices and locations covered by this service. Please note that this service operates between the hours of 11am and 3pm and during exceptionally busy times this service may be temporarily suspended.
Can help you with the cost of looking after your pet by bulk buying for you direct from our supplier. Please telephone or email for a quotation. Please note there is a minimum order limit of £50 per order for this service.
Offer to keep your pet's name on a waiting list should we be unable to accommodate them at the time you would like to book. We do this because we think the loyalty you show to us should be reciprocated.
We may also be available, by negotiation, to maintain your pets in your own home during your absence if you so wish - please enquire.