Small Animal Accommodation
Accommodation Information
All accommodation is securely contained within a specially designed and hygienic unit giving you peace of mind about the security, safety and general welfare of your pets.
Our main room has a number of large, floor based enclosures suitable for rabbits, guinea pigs and tortoises. These large enclosures can be adapted to our individual guests needs in terms of floor coverings and additional contents. For smaller families of guinea pigs, we have 'typical' hutch style accommodation, which can again be set out according to guests requirements. For our tiniest guests (mice, gerbils, birds etc,) you will need bring your pets own accommodation with you, which will be accommodated in our second room.
For added peace of mind, we also provide separate isolation facilities to cater more intensively for any pet which develops signs of illness or stress whilst boarding.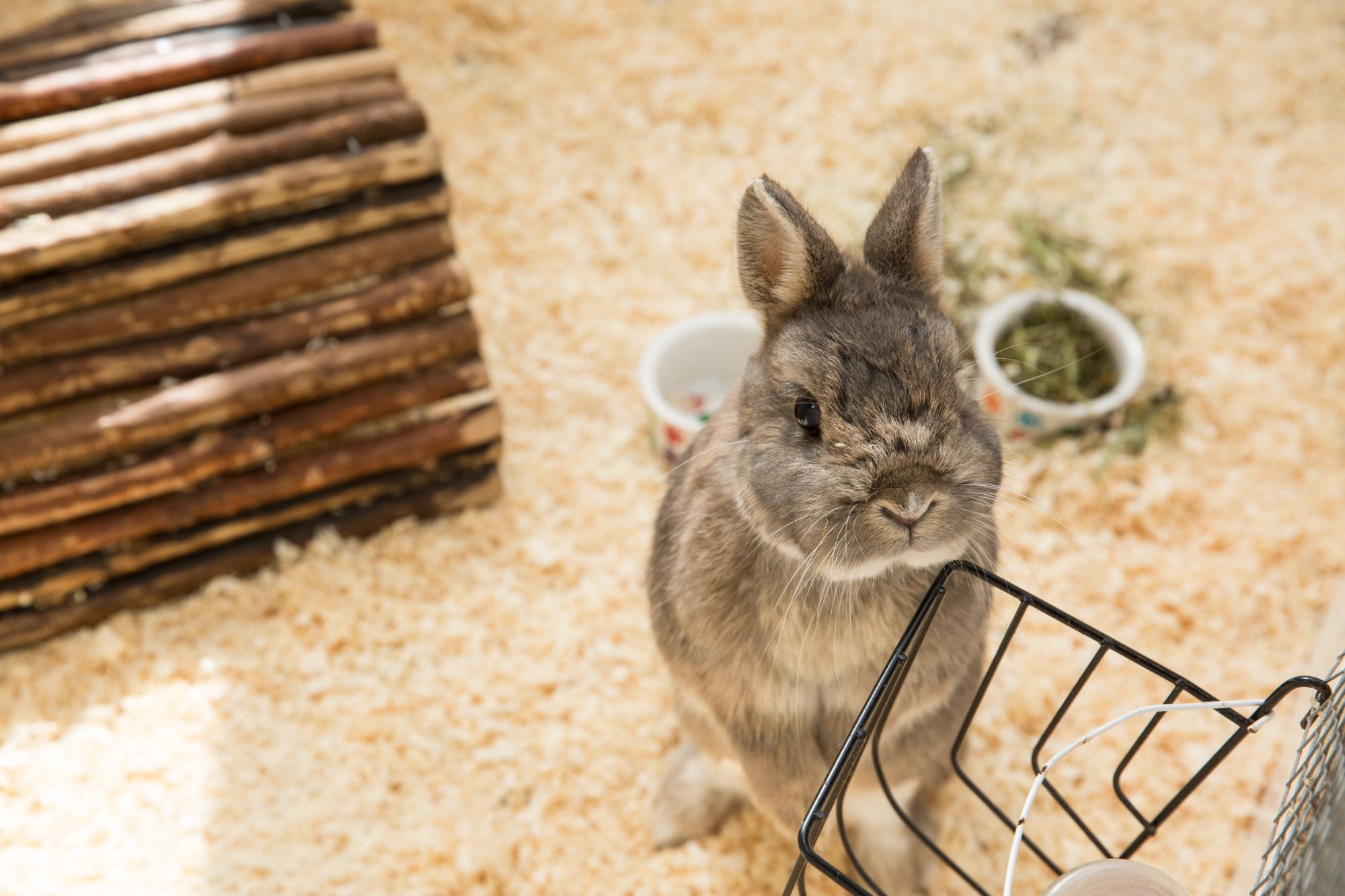 As all rabbits are known to be at risk from Myiasis also known as Fly Strike, throughout the year, we strongly recommend that all rabbits have Rearguard or a similar product applied prior to boarding. All of our enclosures are disinfected with Anigene between guests and cleaned daily, with spot cleaning also occurring throughout the day, whilst guests are in our care. We recognise the importance of regular monitoring for evidence of fly strike and other ailments, therefore we will ask you all about your pet's health history upon arrival, so that we can quickly detect any changes to their health or well being.