I'm Nicola, the proprietor here at Kingstone Pet Boarding.
Over the years myself, Paul and our two children have shared our home with our very much loved pets who have come in all shapes and sizes ranging from rats, hamsters, rabbits and cats.
As a family of animal lovers we were delighted to move to our small holding here at Greenacres in 2007, to not only be lucky enough to care for all of our boarding guests but to also offer a fabulous new home to our chickens, sheep and donkeys.
For me leaving a nursing career spanning over 20 years and therefore leaving such a close team of colleagues to become self employed, all whilst having two small children was a little daunting to say the least, however, I didn't need to worry...
We have met so many wonderful families, many of whom have watched my children and business grow over the years. With an increasing number of guests I am very lucky to have a team of wonderful caring helpers, each of whom are very kind and knowledgeable and always willing to go the extra mile for our guests!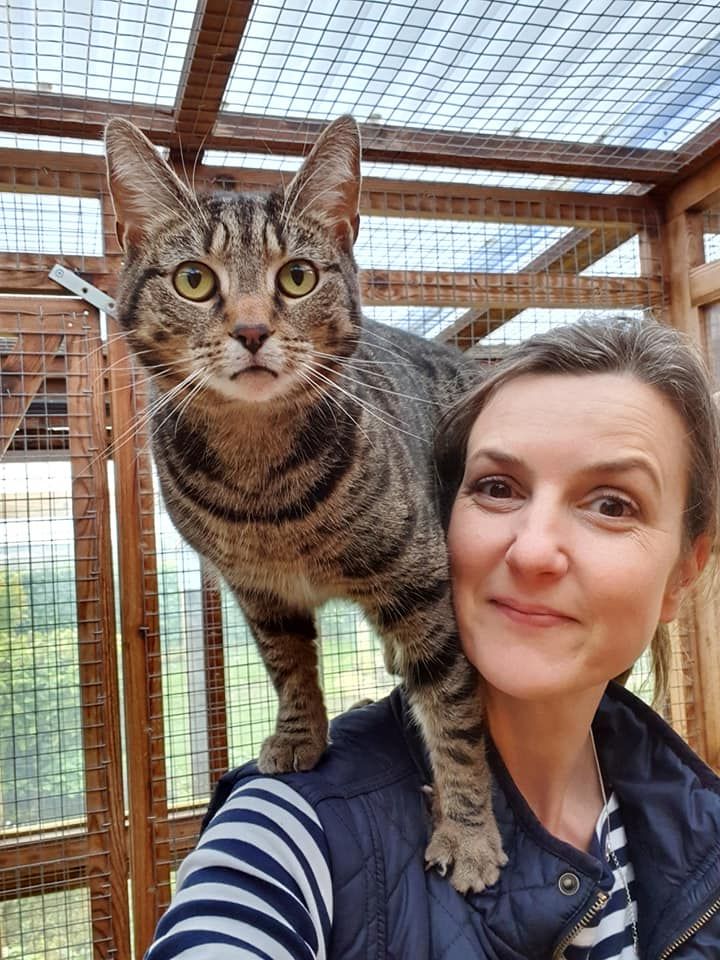 I feel immensely proud each time we receive reviews or feedback as it is truly my passion to make sure that each guest feels as welcome and comfortable as possible....It is important to me that families can leave for their holiday, knowing that their pets will be genuinely cared for and treated as part of our family.
I'm supposed to let you know my likes and dislikes.... so here goes!!
I like.... In no particular order!
My Children
Knitting and sewing... i'm an amateur, however my guests do seem to like my catnip mice and toys!!
Taking photos of my guests for our social media pages
Spoiling my guests... Christmas, birthdays... any excuse really!
Spending time with my pets
Playing Tenor horn with the fabulous Penkhull Village Brass!! Their gigs with interval refreshments are my favourite! leading onto.....
Coffee and chocolate,or anything sweet in general!
And of course my husband Paul....not only is he a wonderfully patient man who rarely complains when I find him a "little job", he works exceptionally hard, sometimes behind the scenes, to ensure that the business runs smoothly.
My dislikes
Sales and spam emails!!
People who are intolerant of others
Scary films
Singing in public
Missing band rehearsals
Running out of coffee and chocolate!